Model
---

The architecture design of DT2 is simple, while the decoupled training scheme enables better feature and classifier learning for long-tailed visual relations.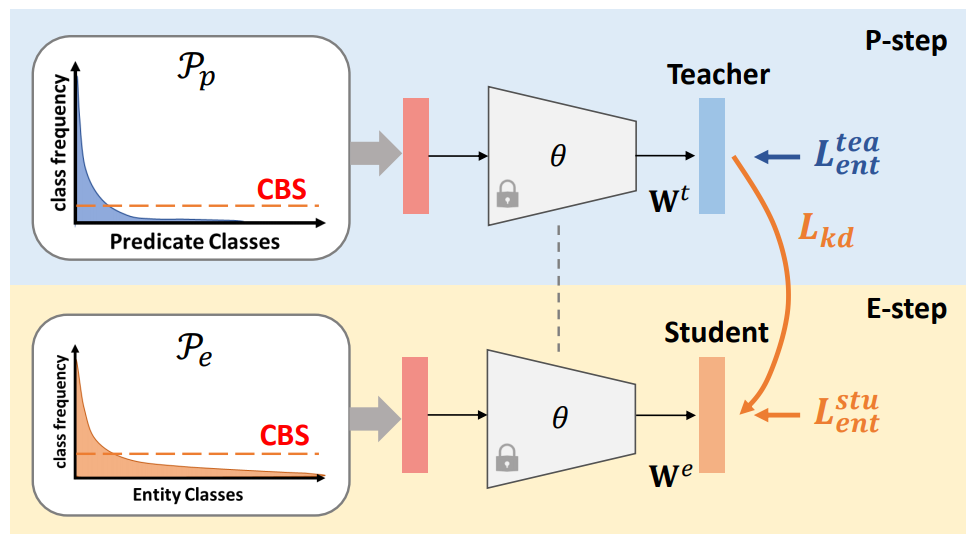 The proposed Alternating Class-Balanced Sampling (ACBS) captures the interplay between the long-tailed distributions of entities and relations by implementing the knowledge distillation between P-step and E-step.
Code
The code for training and evaluation and the model parameters will be available on GitHub (comming soon).